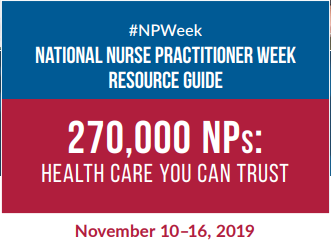 Happy National Nurse Practitioner Week!
This year, we're celebrating 270,000 NPs: Health Care You Can Trust. Did you know that NPs manage patient care, diagnose and treat acute and chronic conditions and prescribe medications in all 50 states?
Did you know NPs are the fastest growing and largest group of advanced practice providers? There are more than a quarter of a million NPs practicing today, and another 64,000 are expected by 2026.